Coming soon…
Stan Rogers: The Anthology Songbook
We're working on the definitive compilation of songs from all of Stan's albums!  If you'd like to be contacted to buy a copy before it's released, leave us your name and we'll reach out to you then!
We will not, under any circumstance, give or sell your contact information to anyone, and it will be kept secure on this website.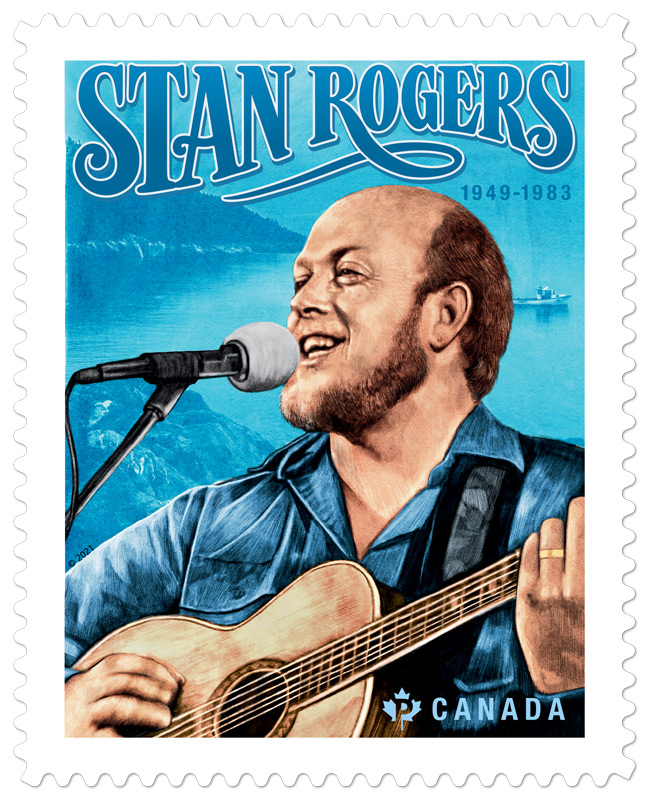 Canada Post Recognizes Stan Rogers
The Stamp Story
Stan Rogers has been likened to Bob Dylan and Woody Guthrie and described as one of the most talented singer-songwriters in North America by some of folk music's biggest stars. He released four albums before his tragic death in an airplane fire in Kentucky on June 2, 1983, at the age of 33. Another seven albums were released posthumously.